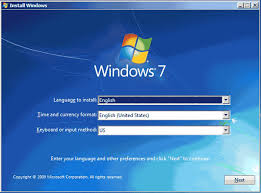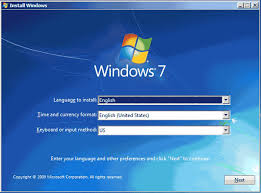 If you ever find yourself locked out of your Windows 8.1 administrator account because you forgot the password, you'll know how frustrating it can be when you don't have a reset disk. There are many Window password recovery Live CDs out there, but most of them are unable to deal with Microsoft account logon credential, or simply don't work because Windows 8.1 uses UEFI firmware instead of the traditional BIOS.
WindowsUnlocker is the most powerful Windows password recovery program which not only supports UEFI booting, but also allows you to reset forgotten Windows 8.1 password for both local account and Microsoft account. Let's walk you through the steps to reset Windows 8.1 password without a reset disk.
1

Create a Bootable CD or USB Drive
Download the self-extracting .zip archive of WindowsUnlocker using any computer you still have full access to. Unzip it and you'll get the pcunlocker.iso file, which contains a WinPE operating system along with the WindowsUnlocker software for you to reset Windows 8.1 password.

Use the freeware ISO2Disc to burn the ISO image file to a blank CD or USB flash drive.
2

Change BIOS Settings
Turn on your locked computer. When it is powered on, check the boot-screen for setup key (i.e. DELETE key, F8 key, F2 key) to enter BIOS Setup Utility.
Use the arrow keys to select the BOOT tab, then change the Boot Device Priority: Set 1st Boot Device to CDROM so you can boot from the CD, or choose Removable Device if you want to boot off a USB flash drive.
Press F10 to save your changes.
3

Reset Windows 8.1 Password
Boot your locked Windows 8.1 computer from the CD or USB drive, and you'll see the main interface of the WindowsUnlocker application immediately.

The application automatically locates all user accounts inside the SAM registry file of your Windows 8.1 installation. If you use a Microsoft account with your Windows 8.1 system, there should be a local account which is linked to your Microsoft account.

Select a local account from the list, and click the Reset Password button. It will reset your forgotten Windows 8.1 password instantly. To reset a Microsoft account password, you need to choose the local account which is linked to your Microsoft account.
Click the Restart button to reboot the computer and remove the CD or USB drive. You can then log back into Windows 8.1 system with a blank password.
That's it – you have successfully reset your Windows 8.1 password. But remember to obtain the Enterprise edition of WindowsUnlocker, if you want to reset forgotten password on a UEFI-based computer.